Josephine Dunphy: President and Broker
Jo established Dunphy Real Estate in 1960 to help people in the community buy and sell real estate. There's few others around that know this area better than Jo! Her 'can do' approach makes every transaction easy and enjoyable. The Dunphy Real Estate Office is located downtown in Yellow Springs just 10 miles from Wright Patterson Air Force Base.
Teresa Dunphy: Property Manager and Broker
Teresa Dunphy has been a property manager with Dunphy Real Estate, Inc. since 1994, and licensed to sell real estate since 1988. Teresa has a BA in Business Administration from Wittenberg University. Feel free to contact her with questions regarding rental property in Yellow Springs and Property Management services.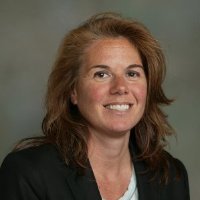 Sheila Dunphy-Pallotta: Realtor
Sheila Dunphy-Pallotta has more than 20 years of consultative sales and marketing experience. Sheila has a BA in Art / Marketing from Capital University and has had a Real Estate license since 1998. Feel free to contact Sheila re: your Real Estate needs.